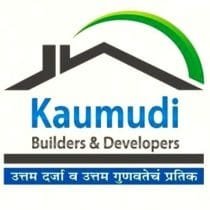 Director:
Santosh D. Tawade
---
Kaumudi builders & developers established in 1997, a reputed name for years in building construction industry. It is one of the Ratnagiri's leading real estate developers & has successfully completed several prestigious projects around Ratnagiri & its suburbs.
S.D. Tawade Engineers & Contractors has worked for Kokan Railway, Ultratech Cement Company Ltd., BSNL, P.W.D. and many private civil works.
As our slogan goes for, "TRUST and QUALITY", Kaumudi Builders & Developers have earned a reputation for quality construction & inspiring design. The amenities in our project and construction are luxurious and most latest in features and looks.
We work with innovative constructional design and higher standards that adds to the beauty of Ratnagiri City.
We strive to achieve the highest degree of technical excellence in our field through strong teamwork, dedication and shear hard work.
It is this trait that has always attracted the most talented people to our group.
Today, Kaumudi Builders & Developers have emerged as one of the most trusted developers with bigger & more challenging projects being added each year.
Our vision is to build the kind of houses that will help our customers fully realize the home of their dreams.
The Kaumudi Builders & Developers always work with the aim to achieve excellence & our commitment to offer higher living standards to our customer. It has won the continuing faith of scores of happy families across the city. This is evident by the overwhelming response we receive for our projects.
---
Office Address :
Kaumudi Builders & Developers,
14/15/16, Indradhanu, S.V.Road
Behind Shivaji Stadium Maruti Mandir, Ratnagiri 415612
---
Contact Details
---
Send a Message