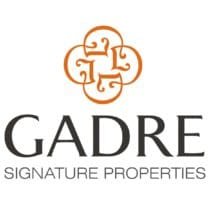 Gadre Signature Properties

Office Address:
311, Solitaire,opp.
Airport Colony,
Parsiwada, SaharRoad, Andheri(East),
Mumbai – 400 099.

Site Office:
Chaitanya Srushti, Navedar Wadi,
Khedshi, Ratnagiri.

Tel. : 28254514/15 , +91 98339 47539
Email : [email protected]

Mr. Vivek Gadre
MD and CEO
About Us:
Vivek Gadre has rendered design services to individuals and various organizations for span of 17 years. Projects he executes are timeless and have a meditative quality; at the same time he is never afraid to be bold and daring in his work. Residences, homes, offices, shops, restaurants, hotels are areas of his design specialty. Vivek has built & sustained his reputation over the years for quality interior design & architectural projects.
Vivek aspire to create compelling and dynamic space by combining simplicity in planning &detailing and a focus on space, light, structure and material with quite clarity and thoughtful innovation.
He conceive project with efficiency and with highest level of professionalism and is able to adapt creativity to meet the need, desire and expectation of his client. His ability and foresight of being able to deal with complex details and all aspects of the interior process makes him stand apart from others.
Vivek is that rare breed of designers. One who has mastered the business side in a way that allows him complete control of his work while enriching him on a scale that is all but unimaginable for most of his peers.
Entrepreneur at heart he is true visionary and passionate about finding innovative solutions to the problems. He believes that We all belong to the generation where innovation and knowledge are only resources which enable you to reach new heights in any industry and eventually make remarkable positive difference to the society.
"Vivek is the driving force behind Gadre Signature Properties."
---
Contact Details
---
Send a Message